Special Program Offers Zero Down Home Loans On Eligible Properties Northern KY Properties
You may have heard about Zero Down Home Loans and thought they were only available to veterans and active duty service members.

There is a program however that is available for moderate to low income home buyers that live in communities with populations of 35,000 based on local census tracts.
Eligible suburban and rural home buyers can use it for 100%, no-money down mortgage financing on single family homes, manufactured and modular homes and even on some condominiums and townhomes. It's a niche product serving a limited sector of the housing market and not all lenders participate in the program.
The loan program's full name is the USDA Rural Development Housing Loan Program. Most people call them "USDA Loans", "Rural Housing Loans", "Section 502 Loans" and for those of us who have been around for a long time "Farmer's Homes Loans".
USDA loans are insured by the U.S. Department of Agriculture and the program's most popular feature is "no money down" financing. You can finance 100% of a home's purchase price at interest rates comparable to those of both FHA and VA home loans.
USDA loans are similar to other loan types. The repayment schedule offers a maximum of 30 years, closing costs differ little from other traditional home loans and there aren't any prepayment penalties.
Where USDA loans differ is with respect to down payment and easy loan approval standards. USDA Rural Development loans can be used by both first-time buyers and repeat home buyers. Home owner counseling is not required, although learning all you can about a mortgage is always a good thing.
The Rural Development Home Loan Program is partially funded by it upfront funding fee similar to the FHA mortgages. USDA uses home owner paid funding fee to keep the home loan program going.
The USDA underwriting guidelines are pretty straight forward. A home buyer must qualify for the program, as well as the home.
Here are some frequently asked questions about the USDA's Single Family Housing Direct Home Loans.
FREQUENTLY ASKED QUESTIONS
What does this program do?

Also known as the Section 502 Direct Loan Program, this program assists low- and very-low-income applicants obtain decent, safe and sanitary housing in eligible rural areas by providing payment assistance to increase an applicant's repayment ability. Payment assistance is a type of subsidy that reduces the mortgage payment for a short time. The amount of assistance is determined by the adjusted family income.

Who may apply for this program?
A number of factors are considered when determining an applicant's eligibility for Single Family Direct Home Loans. At a minimum, applicants interested in obtaining a direct loan must have an adjusted income that is at or below the applicable low-income limit for the area where they wish to buy a house and they must demonstrate a willingness and ability to repay debt.
Properties financed with direct loan funds must:
Generally be 1,800 square feet or less

Not have market value in excess of the applicable area loan limit

Not have in-ground swimming pools

Not be designed for income producing activities
Borrowers are required to repay all or a portion of the payment subsidy received over the life of the loan when the title to the property transfers or the borrower is no longer living in the dwelling.

Applicants must meet income eligibility for a direct loan.


What is an eligible area?
Generally, rural areas with a population less than 35,000 are eligible. Visit the USDA Income and Property Eligibility website for complete details.
How may funds be used?

Loan funds may be used to help low-income individuals or households purchase homes in rural areas. Funds can be used to build, repair, renovate or relocate a home, or to purchase and prepare sites, including providing water and sewage facilities.
How much may I borrow?
The maximum loan amount an applicant may qualify for will depend on the applicant's repayment ability. The applicant's ability to repay a loan considers various factors such as income, debts, assets and the amount of payment assistance applicants may be eligible to receive. Regardless of repayment ability, applicants may never borrow more than the Area's Loan Limits (plus certain costs allowed to be financed) for the county in which the property is located.
What is the interest rate and payback period?
Fixed interest rate based on current market rates at loan approval or loan closing, whichever is lower

Interest rate when modified by payment assistance, can be as low as 1%

Up to 33 year payback period - 38 year payback period for very low income applicants who can't afford the 33 year loan term
How much down payment is required?
No down payment is typically required. Applicants with assets higher than the asset limits may be required to use a portion of those assets.
Is there a deadline to apply?
Applications for this program are accepted through your local RD office year round.
How long does an application take?
Processing times vary depending on funding availability and program demand in the area in which an applicant is interested in buying and completeness of the application package.
What governs this program?
Why does USDA Rural Development do this?
USDA Rural Development's Section 502 Direct Loan Program provides a path to home ownership for low- and very-low-income families living in rural areas, and families who truly have no other way to make affordable home ownership a reality. Providing these affordable home ownership opportunities promotes prosperity, which in turn creates thriving communities and improves the quality of life in rural areas.
NOTE: Because citations and other information may be subject to change please always consult the program instructions listed in the section above titled "What Law Governs this Program?" You may also contact your local office for assistance.
CONSULT WITH A REALTOR

One of our Agents will be happy to assist you!
CALL @ 859-620-7653
or
Use the "Chat With Us' Button below
To search all properties for sale in the Northern KY MLS download my free mobile app by texting 'terry' to 859-780-5527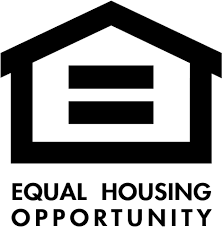 At Regional Realty, we are pledged to the letter and spirit of U.S. policy for the achievement of equal housing opportunity throughout the Nation. We encourage and support an affirmative advertising and marketing program in which there are no barriers to obtaining housing because of race, color, religion, sex, handicap, familial status, or national origin.
Featured properties may not be listed by the office/agent presenting this brochure. Information has not been verified, is not guaranteed and is subject to change. The data relating to real estate for sale on this report comes in part from the Internet Data Exchange program of Northern Kentucky MLS.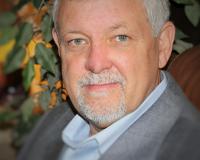 Terry is the Principal Broker at Regional Realty. He is a motivated Realtor specializing with investors and new home buyers located in the following areas; Alexandria, Ft. Thomas, Ft. Mitchell, Indepe....