Are you looking for choices when it comes to buying and selling real estate? We have those available to customize to your needs.

Definition of Transaction Broker

. A

transaction broker does

not represent the buyer or seller, but instead acts as a neutral resource to help both parties complete a home sale. ... A

transaction broker

is not considered a dual agent; dual agency involves an agent or

broker who represents both parties simultaneously.

Definition of a Limited Service broker: A real estate broker

who offers less than all the traditional

brokerage

services. Typically, the

limited service broker

provides sellers with listings on the local multiple listing

service

, and perhaps some advice and yard signs, in exchange for a

flat fee that is fully earned whether the property sells or not.

Definition of Full service listings

, whether the fee is a commission or a hybrid between a flat fee and a commission, in general include placement on the local MLS, a yard sign, a lockbox, a specific marketing plan, a pricing strategy, showing

services

, help with negotiations, contract to close and transaction management

services.
Regional Realty and I are glad to offer you choices! Let's talk soon!
Career opportunity=#lifechanges

Are you looking for a new career? Something new and exciting? Do you love to help people make important decisions?
Think about joining my team at Regional Realty! I would be happy to welcome you on board!
Are you a current licensed sales Agent looking for growth and great tools to support you? Talk to me! We can grow together!
Always trust that you will be treated with upmost respect when visiting my website. Let me work for you, save you time and energy! Use this link below for your local search!
http://www.nkar.com/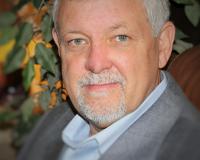 Terry is the Principal Broker at Regional Realty. He is a motivated Realtor specializing with investors and new home buyers located in the following areas; Alexandria, Ft. Thomas, Ft. Mitchell, Indepe....

Want to Advertise on this Site?