I Sold This Home In Only FIVE Days
And - I sold it for nearly 20% over the Asking Price!!
The FIRST thing you should notice is that, like many other homes, and many other Realtors, in this brisk Sellers market, I did NOT say "I sold it in ONE DAY".
The SECOND thing, obviously, is that it sold for a premium of nearly 20%.

We had over 20 showings and a total of 11 offers on this home - in JUST FIVE DAYS!!
Am I good, or what?
Yeah - I'd like to think I'm just that good, but the truth is I used a system that a lot of other Realtors don't even know about. That's a shame too, because when the single biggest "investment" of most folks lifetime is the home they live in, to give up any amount of equity (but especially a significant amount), for any reason, is a travesty.
So, to the point of this blog post... How did I do it?
The key to my entire home selling approach is a revolutionary finding discovered by an Italian economist. His name was Vilfredo Pareto. The most important thing we can learn from him is the Pareto Principle, better known informally as the 80/20 rule.
The 80/20 rule applies to all aspects of life. For example:
80% of your income is derived from 20% of your work

80% of a business' income is derived from 20% of their customers

80% of your value to an employer is derived from 20% of your work
You might wonder what all of this means. In a nutshell, it means that some things are substantially more important than other things. In other words, things are not equal. Approximately 20% of what you do matters. The other 80% is insignificant. (To be fair, it's important to understand this is not always split at 80/20. It can be 70/30 or another percentage. The key is the two numbers are not equal and they are usually close to 80/20.)
Understanding this concept can save you time selling your home; reduce a ton of stress on you, your family, and your pets; and, it can result in a higher sales price!
So, now the obvious question is... How Did I Apply The 80/20 Principle To Sell This Home?
I didn't focus on trying to sell people on the entire house. It had bedrooms. It had bathrooms. It had a kitchen. 80% of the attributes of this home were the same as every other property in the neighborhood. In fact, this was a foreclosure property, so it even had a few issues that I had to overcome.
Knowing that buyers are searching for unique features, I put the 80/20 Principle into action by focusing on the 20% that made this home unique.
It was in an area where not many homes come up for sale. It had a private location - A picturesque, winding driveway on 5 acres with lush, mature landscaping surrounding it. It had a shady backyard with a covered patio. There was a large Barn / Workshop - perfect for an automotive enthusiast or an equestrian.
I wasn't after a buyer who would be satisfied with a similar house in a subdivision setting!! Get the picture?
Here is what most people don't realize about marketing a home - If buyers are looking for a luxury home, most of the homes they are going to see will be nice. I don't have to sell them on the fact it has the features of a luxury home. My job is to show them how this home is different than all the other homes for sale.
There are two important facets to my marketing:
First, the message. This includes the pictures of the home, the description, etc

Second, the messenger. This is how you tell potential buyers about the home
Many people mix these two things up. They think if they just tell more people about their home, it will sell.Their home isn't selling so they ask their agent to do more advertising - more open houses; more ads in the newspaper; more arrow signs; more videos; more pictures; more social media. That is also why most agents will try to show your home to as many buyers as possible. They think if they can just get enough buyers to look at your home, it will probably sell. While getting more people to look at your home may eventually result in a sale, that doesn't mean it is the best strategy.
There is a better way to sell your home and it's what I used to sell this one. First, I found a compelling marketing strategy to attract the right kind of buyers. After I had a solid marketing strategy in place, I turned on the marketing machine. I call it using the "Sell It Before You Show It" Strategy!
To get the most money for your house, you must find a buyer who wants it for its highest and best use. Most agents try to sell everything.They fail to realize in trying to sell everything, nothing actually stands out!!
The reality is most people buy a specific home because it had one or two things the other homes didn't have. That is the key to good marketing for any home. Find one or two core features of your home and you can sell your house without mentioning anything else. If you do this properly, you will attract the right buyer who is willing to pay a higher price for your home AND you'll do it with fewer showings!
That is one of my core beliefs. I believe you should only show your house to people that are genuinely interested in it. They should be "pre-sold" on buying it based on the description and the pictures.
I also believe that selling a home in ONE Day, while making for a good marketing sound-bite or a social media post for a real estate agent, isn't necessarily in the best interest of the seller. This property is a perfect example. Had the Seller accepted the first offer that came in - which was a decent offer received within a couple of hours of the property being activated on the MLS - they would have sacrificed a substantial portion of their equity.
Instead, here's what we did - I "launched" my marketing machine on a Thursday and received a solid offer within a couple of hours. By early the next day we had received a few offers. At that point, and with the Seller's approval, I announced that we had received multiple offers and that in the interest of fairness to all parties, the Seller was allowing another 48 hours for serious buyers to submit their "Highest and Best" offers on the property. I also updated the marketing remarks on the MLS system to indicate the Seller would be selecting an offer on Monday. That simple strategy ignited a purchasing frenzy which drove the final sales price up nearly 20%.
Remember - Sell It Before You Show It and then Negotiate Like A Mogul.

Don't let yourself become a home selling horror story! Take time to know the true value of your home. Do your homework, and prepare for the sale before putting your home on the market. The good news is, by reading this blog post, you are well ahead of the game!
For More Great Tips Get My FREE Real Estate Book
C
HECK THE VALUE OF YOUR HOME

To search all properties for sale in the Northern KY MLS download my free app by texting 'terry' to 859-780-5527
At Regional Realty, we are pledged to the letter and the spirit of U.S. policy for the achievement of equal housing opportunity throughout the nation. We encourage and support an affirmative advertising and marketing program in which there are no barriers to obtaining housing because of race, color, religion, sex, handicap, familial status, or national origin .
Featured properties may not be listed by the office/agent presenting this brochure. Information has not been verified, is not guaranteed and is subject to change. The data relating to real estate for sale on this report comes in part from the Internet Data Exchange program of the Northern KY MLS.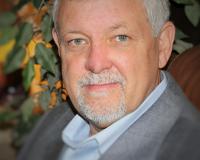 Terry is the Principal Broker at Regional Realty. He is a motivated Realtor specializing with investors and new home buyers located in the following areas; Alexandria, Ft. Thomas, Ft. Mitchell, Indepe....