How To Sell Your Northern KY Home
Are you a victim of a common mistake that stops your home from selling? What else can you be doing to ensure your home is going to sell?

In this short blog post, you'll discover the biggest mistake sellers make, a proven marketing secret, and how to "sweeten the deal" for buyers.
These topics are crucial to selling your home, and quite honestly, most other real estate agents are oblivious to these proven methods.
A common mistake most sellers make is not having professional pictures of the home!
Most folks don't take the time or use the energy to get decent pictures. They'll usually show up with their point and shoot approach, take a few shots and call it good. Professional pictures will make your home look much better. Photographers know what to do to make their subject look its absolute best.
Whether it's a cute puppy, a newly married couple, or a home for sale, professional pictures are a complete necessity in my book.

You have to view your house from a buyer's perspective.
If you owned the house in this picture, you may not notice the trees that dominate the photo, the bland coloring tint, or the really bad angle this was taken from.
Even if you don't hire a photographer, at least get someone to touch up the pictures and make them look their absolute best.

For example, here's a picture taken with a simple Point & Shoot Camera:
Now, the same home, using a professional photographer:

Pictures sell your home. It's the first thing a buyer notices and it's what will keep them interested. Get professional pictures taken!
What can you do to sweeten the deal for a Buyer?

Everyone is looking for a deal. This includes you, me, your mom, everyone. If people think they are getting a bargain, they are going to hear that little voice inside of their head saying, "do it, do it, don't pass it up!"
Marketers have been using this method for centuries, because it works. If you want to convince someone to buy your home, offer them something no one else is offering. Even if it's something that seems insignificant to you, it may be the closing deal for the buyer.

Take this example - An agent had been trying to sell a particular home for almost a year and was ready to give up. In fact, he had come very close to selling the house at one point, but the deal fell through.

Getting people interested in the home was not a problem. Buyers were looking at a lot of homes in the neighborhood. This listing was even one of the nicer homes in that particular neighborhood. That was a problem.

Yes, the house was nice, but so were a few other houses in the neighborhood and this house was priced above the others. The agent could not seem to close the deal on this house, because everyone would eventually turn their interest to one of those other homes.

Luckily, he talked the owner into "sweetening the deal". He needed something that would make this house stand out. He needed an incentive to buy this house instead of the ones that were almost just as nice right down the street. Finally, the owner agreed to give it a try.

The following week a new buyer came to look at the house. As usual, they planned to visit other houses in the neighborhood, after this one.

So before they moved on, the agent told them he had something special to share. Based on his agreement with the owner, he gave them something to consider. He told them the owner had agreed to pre-pay the entire first year of property taxes! That is a sweet deal in any state!

The buyers came back later that day, and wanted to buy the house! All it took was a little incentive to make one house stand out from other similar homes in the area.

See the power of a good incentive? It doesn't have to be much, and it doesn't have to be a discount on property taxes. You could include free cleaning or lawn care or pest control services.

The list goes on and on and the only thing stopping it is your creativity. Put yourself in your buyer's shoes and ask yourself what kind of "deal" would you like to get when buying a home. Be ready before the first buyers come. If they show interest, it might be the right time to sweeten the deal with one of your incentives.



Tired of not being able to sell your home? Tired of trying hard with no success at all?
This book specifically details how to sell any home in any market with very specific attention to detail in order to make the most money out of your home in the quickest time possible. The strategies and advice have helped sell hundreds of Northern KY homes and now it's time for you to implement them and sell your house today!
GET THE BOOK HERE. IT'S FREE

To search all properties for sale in the Northern KY MLS download my free app by texting 'terry' to 859-780-5527

F
eatured properties may not be listed by the office/agent presenting this brochure. Information has not been verified, is not guaranteed and is subject to change. The data relating to real estate for sale on this report comes in part from the Internet Data Exchange program of Northern Kentucky MLS.
At Regional Realty, we are pledged to the letter and spirit of U.S. policy for the achievement of equal housing opportunity throughout the Nation. We encourage and support an affirmative advertising and marketing program in which there are no barriers to obtaining housing because of race, color, religion, sex, handicap, familial status, or national origin.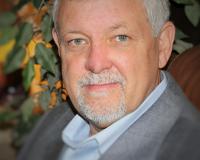 Terry is the Principal Broker at Regional Realty. He is a motivated Realtor specializing with investors and new home buyers located in the following areas; Alexandria, Ft. Thomas, Ft. Mitchell, Indepe....