OK. So you may not be fighting for the Heavyweight Championship of the World, but… Finding, negotiating, and purchasing a home, especially in a market heavily favoring the Seller, may feel like it.
Imagine, after weeks of searching and touring dozens of properties around town - going 10 rounds if you will – you finally find it… your "forever home".
Quickly, you feel newly energized. There's a zip to your jabs and your legs don't feel quite as heavy as they did moments ago! You actually start to dance around a bit.
An Offer To Purchase ensues.
You're dancing; You're jabbing; A little razzle-dazzle; Negotiating back and forth with the Seller – trying to get the best deal you possibly can – and then, BAM!! Out of nowhere…
There's a flash of lightning. And then more. You gain a moment of clarity. – Just long enough to realize that something is very wrong. Is that the Referee standing over top of you?
The Seller has accepted another offer!!
WAIT!!! WHAT??? Can this even be happening? It all changed so quickly. You didn't even see it coming. And yet, here you are. Flat on your back wondering what just hit you.
You, my friend, have just met The Knockout Punch.
We don't call it that in the Real Estate industry. It goes by a couple different names – Multiple Offer Scenario and Low Ball Offer are a couple of them. The end result is usually the same for the Buyer though – a rejection, or even worse, no response at all.
So, how can you avoid The Knockout Punch?
Simple – Most of the time, your demise can be traced to being unprepared, uniformed, indecisive, or some combination of the three.
Unprepared - Being more prepared includes having your team in place and ready to go at a moments notice. It means doing all the paperwork in advance.

Uninformed - Informed decisions are derived...

Indecisive - Supported by a trusted team and supplied with current, timely, and pertinent information you should be well prepared and confident in your decision.
Of course, in spite of how well prepared you are, sometimes, lightning strikes. When it does, landing a good first punch can go a long way!
To SEARCH ALL PROPERTIES FOR SALE in Northern KY MLS download my FREE app by texting 'terry' to 859-780-5527


Featured properties may not be listed by the office/agent presenting this brochure. Information has not been verified, is not guaranteed and is subject to change. The data relating to real estate for sale on this report comes in part from the Internet Data Exchange program of Northern Kentucky MLS.
At Regional Realty, we are pledged to the letter and spirit of U.S. policy for the achievement of equal housing opportunity throughout the Nation. We encourage and support an affirmative advertising and marketing program in which there are no barriers to obtaining housing because of race, color, religion, sex, handicap, familial status, or national origin.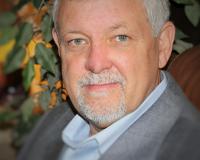 Terry is the Principal Broker at Regional Realty. He is a motivated Realtor specializing with investors and new home buyers located in the following areas; Alexandria, Ft. Thomas, Ft. Mitchell, Indepe....