What's the buzz about bees?
Lately there seems to be a lot of talk about bees - honeybees in particular. In recent years, there has been a drastic and mysterious die-off of honey bee colonies. Beekeepers across the United States lost 44 percent of their honey bee colonies during the year spanning April 2015 to April 2016, according to the latest preliminary results of an annual nationwide survey. Rates of both winter loss and summer loss—and consequently, total annual losses—worsened compared with last year. This marks the second consecutive survey year that summer loss rates rivaled winter loss rates.
Why is this important to you?
Simple. Bees pollinate a third of everything we eat and play a vital role in sustaining the planet's ecosystems. Some 84% of the crops grown for human consumption – around 400 different types of plants – need bees and other insects to pollinate them to increase their yields and quality. These include most fruits and vegetables, many nuts, and plants such as sunflowers that are turned into oil, as well as cocoa beans, coffee and tea.Crops grown as fodder for dairy cows and other livestock are also pollinated by bees. And it's not only food crops that rely on bee pollination, cotton does as well.
There is an apocalyptic quote attributed to Albert Einstein (although there is no proof that he actually said it): "If the bee disappeared off the surface of the globe then man would only have four years left to live." It resonates with people as a plausible consequence of the bee's demise. While the timescale is wildly exaggerated and fails to take into account man's ingenuity, it highlights how mankind's survival has been inextricably linked to bees.
Fast forward back to the 21st Century. While I don't believe that what's at stake here is something so melodramatic as Einstein's fictitious and dire warning about the collapse of the human race, I do believe that the bees' demise poses a tremendous quality of life issue, which we need to be aware of, and, do something about, sooner rather than later!
THE CAUSES OF BEE DEATHS
Unfortunately, some of the causes of this mass extinction are rooted in the way humans practice agriculture. One of the main causes of deaths are the pesticides that we use to fertilize our crops. They are known to kill bee populations, but the industry has no interest in stopping the use of these chemicals. Plus, many of them are also detrimental to our own health!
Some harmful parasites seem to be invading the beehives. The Varroa Destructor is a small mite that reproduces and feeds entirely off the bees and their larvae. Although beekeepers are trying to find organic and safe ways to get rid of the Varroa, once they penetrate the hive, there is usually no hope left for the honeybees.
As humans we are also a great part of the problem. Our rural areas are becoming smaller, fields are disappearing and human activity causes a lot of stress to the bees. They often starve because their food is becoming scarce and of course they are suffering from global warming, especially the cold winters.
Together, all these problems create "colony collapse disorder", the scientific term for the disappearance of the bee colonies. A terrifying example is China. They have totally lost their bee population and now hire people to pollinate their fruit trees and vegetables by hand! Crazy isn't it? If they relied only on the crops that do not require bee pollination, their diet would be reduced to corn, wheat and a few other wind pollinated crops.
There is positive news… you can help.
Here are a few easy ways:
Plant bee-friendly flowers and flowering herbs in your garden and yard

Don't use chemicals and pesticides to treat your lawn or garden

Buy local, raw honey

Put a small basin of fresh water outside your home

Understand that honeybees aren't out to get you

Share these solutions with others in your community
At Regional Realty, we're committed to doing our part to help save the honeybees. We've come up with a simple, quick, and unique way you can contribute to the wellbeing of local honeybees.
If you're in the market to either purchase or sell a home anywhere throughout the Northern KY market area, helping the bees is as simple as hiring us to help you buy or sell your home!!
Here's how it works…
List or Purchase a home using any of Regional Realty's licensed Realtors®. (If you live outside our market area, call us. If we refer you to someone outside our area, we'll still honor this promise)

When the transaction closes escrow, we'll contribute $100 in your name to a local beekeeping operation.
The contribution will directly help to support and sustain healthy bee colonies that are vital to pollination and the ecology. Each donation will go towards establishing honeybee foraging habitat, purchasing hives, bees, equipment, and organic treatments to help the bees battle Varroa and tracheal mites as well as other diseases affecting the honey bees.
That's it.
"A House For The Bees" is quick and easy on your part. You'll be doing the environment, the bees and yourself a favor, AND, you'll be accomplishing a desired outcome - purchasing or selling your home!
Terry Eibeck and Regional Realty specialize in Residential and REO Real Estate. We have the tools, time, staff and market experience to provide you with professional results!. To see any property listed for sale throughout Northern KY, Lexington-Bluegrass and Greater Louisville MLS give us a call at (859) 620-7653. Visit us on the web at www.RegionalRealtyHomes.com


Featured properties may not be listed by the office/agent presenting this brochure. Information has not been verified, is not guaranteed and is subject to change. The data relating to real estate for sale on this report comes in part from the Internet Data Exchange program of Northern Kentucky MLS.

At Regional Realty, we are pledged to the letter and spirit of U.S. policy for the achievement of equal housing opportunity throughout the Nation. We encourage and support an affirmative advertising and marketing program in which there are no barriers to obtaining housing because of race, color, religion, sex, handicap, familial status, or national origin.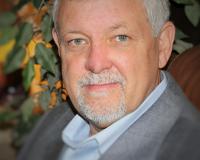 Terry is the Principal Broker at Regional Realty. He is a motivated Realtor specializing with investors and new home buyers located in the following areas; Alexandria, Ft. Thomas, Ft. Mitchell, Indepe....