Beware Of Remodeling While Refinancing
Post from: http://loansbyhelen.com/
Rates have not changed much in recent weeks, and borrowers refinancing are still a noticeable portion of many lender's business. Borrowers have to contend with the usual underwriting process for credit, have an appraisal done, and qualify for the mortgage. But one somewhat surprising issue that some lenders and borrowers are encountering, that often halts a refinance, is a remodel!


Lenders are having borrowers, who are almost through the process, tell them that not only has there been some remodeling done, but it is still going. Remodeling done without a permit is a problem (it changes the value of the home, but is often illegal), and remodeling in process can take months while waiting for the required building permit.


These events will often hold up the refinance. On the face of it, the lender should not be concerned about improvements in the property that increase its value, since that makes the loan a safer investment. But in fact the lender is concerned that in the process of making an "improvement", the owner may have violated local building codes, which could make the property unsalable in the future. This danger is greatest when the owner does the work himself and doesn't want to be bothered with (or doesn't know about) the local building codes.


If a loan officer asks about improvements, it is because he or she is following the instructions of the underwriter, who wants to make sure that work on the house has been done legally and is in compliance with building codes. The underwriter will want this verified by the local government entity that enforces the codes.


Any borrower refinancing while having improvements in process may be asked by the loan officer to come back after they have been completed and document that they are in compliance with the codes. Generally speaking, borrowers should not refinance and remodel at the same time.

Start your Northern Kentucky Home Search NOW! http://tim.northernkentuckyhomesearch.com/


Featured properties may not be listed by the office/agent presenting this brochure. Information has not been verified, is not guaranteed and is subject to change. The data relating to real estate for sale on this report comes in part from the Internet Data Exchange program of Northern Kentucky MLS.

At Regional Realty, we are pledged to the letter and spirit of U.S. policy for the achievement of equal housing opportunity throughout the Nation. We encourage and support an affirmative advertising and marketing program in which there are no barriers to obtaining housing because of race, color, religion, sex, handicap, familial status, or national origin.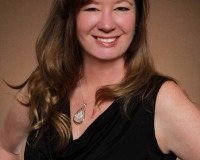 Wendie Neely is licensed in both Kentucky and Ohio. Her background includes several years as a Real Estate Appraiser placing her in a unique position to help Buyers and Sellers understand property val....