Get A VA Loan To Buy Your Next Home
What is a
VA Loan

?

In 1944, the U.S. government created a military loan guaranty program to help returning service members purchase homes. The result, the VA Loan, is a mortgage loan issued by approved lenders such as Veterans United Home Loansand guaranteed by the federal government. Since its inception, the VA Loan program has helped place more than 20 million veterans and their families into an affordable home financing situation through its distinct advantages over traditional mortgages.

Today, the VA Home Loan program is more important than ever to service members. In recent years, lenders nationwide have tightened their lending requirements in the wake of the housing market collapse, making the VA Loan a lifeline for military homebuyers, many of whom find difficulty when faced with tough credit standards and down payment requirements.

Like all home loans, VA Mortgages have considerable details and information to review. We at Veterans United Home Loans encourage you to useour website's resources to educate yourself on the specifics of this exclusive home loan benefit.



VA Loan vs. Traditional Mortgages
Military homebuyers have access to one of the most unique and powerful loan programs ever created. See how the VA Loan compares to a traditional home mortgage:
VA Loans
Conventional Loans

0% Down(for qualified borrowers)

VA Loans are among the last 0% down home loans available on the market today.

Up to 20% Down

Conventional loans generally require down payments that can reach up to 20% to secure a home loan, pushing them out of reach for many homebuyers.

No PMI

Since VA Loans are government backed, banks do not require you to buy Private Mortgage Insurance.

PMI Required

Private Mortgage Insurance is a requirement for borrowers who finance more than 80% of their home's value, tacking on additional monthly expenses.

Competitive Interest Rates

The VA guaranty gives lenders a greater degree of safety and flexibility, which typically means a more competitive rate than non-VA loans.

Increased Risk for Lenders

Without government backing, banks are taking on more risk which, in turn, can result in a less-competitive interest rate on your home loan.

Easier to Qualify

Because the loan is backed by the government, banks assume less risk and have less stringent qualification standards for VA Loans, making them easier to obtain.

Standard Qualification Procedures

Conventional options hold stricter qualification procedures that can put homeownership out of reach for some homebuyers.
Regulations and Fees
Although the VA Loan is a federal program, the government generally does not make direct loans to veterans. Instead, private lenders including Veterans United Home Loans finance the loan while the Department of Veterans Affairs offers a guaranty.
This guaranty, which protects the lender against total loss should the buyer default, provides incentive for private lenders to offer loans with better terms.
Loan Limits
In most parts of the country, veterans who qualify for the VA Loan can purchase a home worth up to $417,000 without putting any money down; however, with the 2013 VA Loan Limits, borrowers in high-cost counties may be able to purchase homes far exceeding that amount without a down payment.
Funding Fees
The VA Funding Fee goes directly to the VA to ensure the program keeps running for future generations of military homebuyers by removing any additional burdens off tax payers and veterans. The fee varies depending on the borrower's circumstances and does not apply for veterans with service-connected disabilities. For example, if this is your first time using the VA Home Loan Program, the funding fee is typically 2.15 percent of the purchase price of the home. For subsequent use of your VA Loan benefit, the fee is 3.3 percent.
VA borrowers can roll the funding fee into their overall loan amount. The VA also limits closing costs for veterans and allows sellers to pay most or all of those expenses. Many of our borrowers purchase a home with no money due at closing.
You may be eligible for a VA Home Loan if you meet one or more of the following conditions:
You have served 90 consecutive days of active service during wartime,OR

You have served 181 days of active service during peacetime,OR

You have more than 6 years of service in the National Guard or Reserves,OR

You are the spouse of a service member who has died in the line of duty or as a result of a service-related disability.
Find your next home NOW!

Featured properties

may not be listed by the office/agent presenting this brochure. Information has not been verified, is not guaranteed and is subject to change. The data relating to real estate for sale on this report comes in part from the Internet Data Exchange program of Northern Kentucky MLS.

At Regional Realty, we are pledged to the letter and spirit of U.S. policy for the achievement of equal housing opportunity throughout the Nation. We encourage and support an affirmative advertising and marketing program in which there are no barriers to obtaining housing because of race, color, religion, sex, handicap, familial status, or national origin.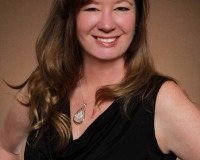 Wendie Neely is licensed in both Kentucky and Ohio. Her background includes several years as a Real Estate Appraiser placing her in a unique position to help Buyers and Sellers understand property val....