If You Want To Sell Your House This Year Start Doing These Things Now
With home prices recovering and interest rates still low, now may be the time to act. Here are 8 things successful sellers need to know.
If you haven't sold a house in the past decade, brace yourself. Today's buyers are demanding. They're savvier about market dynamics and data and want to see houses on their own schedule, We're finding that buyers want access to your house when it works for them, They don't want to wait for the open house. Baking cookies won't cut it anymore.
Some things in your favor: Low interest rates are your friend too. Buyers know that rock-bottom mortgages can't last forever. If interest rates start to tick up,there could well be a rush to buy. On the other hand, if rates go up too far, that will almost certainly dampen prices. As a buyer's monthly payment goes up with rising rates, something's got to give—and that's likely your home price, In other words, sellers: If you snooze, you may lose.
Sell first, then buy. The dilemma most sellers face is whether to buy a new place at the same time. In general, it's smarter to sell before you buy—there's nothing worse than having to carry two mortgages at once. You may be able to rent your house from the buyer for a few months, or at least find a short-term rental elsewhere. The one thing you don't want to do is try to buy a new place with the contingency that you have to sell your old place first. Nothing kills a deal faster, especially if you're up against other bidders.
Don't just list your home—market it. Gorgeous photographs, video walk-throughs, perfect floor plans—buyers want it all. You need an agent who can develop a full-blown marketing plan, including social media. People are doing so much more research ahead of time, going through listings online, and weeding out properties before they see them. This is especially true of millennial first-time buyers, who have grown up with information on demand.And atop-flight agent can help pay for himself. Redfin found that listings with photos taken by a professional got 61% more views, and homes listed between $200,000 and $1 million sold for $3,400 to $11,200 more than similarly priced homes. A video tour including views of the neighborhood (parks, restaurants, main street) is another great tool. If your photos capture an interested buyer, the video can help boost their interest. Plus, a video can help drive additional traffic to your listing.
Negotiate with your agent. Bernice Ross, the CEO of RealEstateCoach.com, has a brilliant method for testing a potential agent's bargaining skills: Ask her for a reduction in her commission—and then think twice about hiring her if she agrees. If they can't negotiate a full commission on their own behalf, how are they going to negotiate the best price for you?
Don't "test" the market.Pricing right is an art these days. The last thing you want to do is accidentally list too high out of the gate. Not only does it require cutting the price—in many cases to less than the estimated value—but it also means more time on the market. It's not like the old days where you put in a 10% buffer, People are savvier, and many agents won't even show a house if it's overpriced." According to Zillow Talk: The New Rules of Real Estate,a house that is priced right will sell in about half the time of one that is overpriced. Another reason to price right: traffic. In the first week a listing goes on the market, it gets four times as many visits as a month later, Redfin found. Moreover, if you do end up dropping your price, says Richardson, it sends a signal to buyers that you'll come down more. One agent described it to me as 'blood in the water. To help you arrive at a price, your agent should show you up to 10 comparable active, pending, and recently sold (in the past three to six months) listings and sales. The most recently sold and the ones that are pending are the best; six or more months ago may not reflect today's market.
Go green.With homes selling at a healthy pace, you probably don't need to make any major pre-sale upgrades. One that does payoff: the front lawn. A 2012 Texas A&M survey found that curb appeal increases sales prices by up to 17%. "Green grass is huge, whether that means new sod or just fertilizer and lots of water," says Wayne. Sustainability and low maintenance are the top trends for residential landscape projects, according to the 2015 Residential Landscape Architecture Trends Survey, so you might add simple native plants. You don't have to spend a lot. See what's on sale at Home Depot. It only has to be green, not gorgeous.
Fix what's broken. Getting a home inspection and fixing any problems before you list the house, despite the out-of-pocket costs. First-time home buyers in particular don't want to come in and do a ton of work, They're making a huge financial commitment and don't want a money pit. I've seen it time and again where a buyer will get in escrow, have the inspection, and back out because the list is overwhelming.
Go clean.Ten years ago it was mostly upper-end sellers (and maybe desperate ones) who went to the trouble to "stage" their home. Now, the idea that you need to clean out your closets, clear off the counters, take down your photos, and pare down the furniture and accessories is Real Estate 101. That said, you don't need to hire anyone (though you may need to find someplace to store all your junk). Two areas not to forget: the entrance (that expression about not getting a second chance to make a good first impression is true) and the bathrooms.
Give yourself a deadline.It's true that houses tend to sell faster in spring and summer (in large part because families want to be settled before the new school year begins). And if your home is still sitting come Labor Day, think twice about keeping it on the market into the fall. By then a lot of people have made their choices, and if your house has been on the market for six months, people automatically assume something is wrong, Every market is different, of course, but winter may actually be a better option. There's less competition from other sellers, as well as some pent-up demand after the holidays. Bonus: Anyone trudging through open houses during the winter "tends to be pretty serious about finding a house."
Start your home search NOW!

Featured properties may not be listed by the office/agent presenting this brochure. Information has not been verified, is not guaranteed and is subject to change. The data relating to real estate for sale on this report comes in part from the Internet Data Exchange program of Northern Kentucky MLS.

At Regional Realty, we are pledged to the letter and spirit of U.S. policy for the achievement of equal housing opportunity throughout the Nation. We encourage and support an affirmative advertising and marketing program in which there are no barriers to obtaining housing because of race, color, religion, sex, handicap, familial status, or national origin.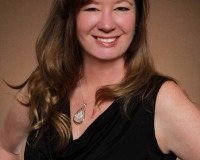 Wendie Neely is licensed in both Kentucky and Ohio. Her background includes several years as a Real Estate Appraiser placing her in a unique position to help Buyers and Sellers understand property val....