LOOKING FOR A GREENER WAY TO CLEAN YOUR POOL
Looking for a Greener Way to Clean Your Pool?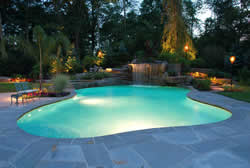 There's no better way to enjoy the summer than by lounging by the pool. This backyard family oasis requires regular maintenance throughout the summer that can include expensive and sometimes unhealthy chemicals. Have you ever wished there was an easier way you could clean your pool that was also more eco-friendly?
There are now "greener" choices for many consumer products which are great alternatives for keeping your pool clean. They actually help minimize chemicals and additives. Technology has also come a long way, and consumers can choose from a variety of affordable and more environmentally friendly ways to maintain their backyard pool.
Here are some of the best pool-cleaning options available today:
Manual pole cleaning:Using lots of sweat, a hose attached to the skimmer basket on one end and a long vacuum pole on the other, slowly push as you try not to disturb the debris before you suck it up into the skimmer and filtration system. This method is cheap and "somewhat green" but involves a lot of effort, and it is not highly effective at reducing your chemical usage.
Suction side pool cleaning:The suction side method is similar to the mechanics of manual pole cleaning except that the cleaner is self-propelled in a random pattern by a suction hose attached to the skimmer system. A completely clean pool is not always achieved due to the random nature of the system. The pluses: low cost and satisfactory results. The minuses: the method lacks optimal pool floor and wall scrubbing resulting in minimal water mixing and ultimately leaving stagnant water areas that demand more chemicals to stay clean. Suction side cleaners use more energy as they require your pool's filter pump to run during their cleaning cycle.
Pressure side pool cleaning:These units require an independent booster pump and water jet outlet found in some in-ground pools. (Note: This is the only option not available for above-ground pools). Pressure cleaners are propelled by water and are often confused with robotic cleaners, but the differences are important. Pressure cleaners do a good job of cleaning but are costly to buy and run. Pluses: cleaning capabilities and better water-mixing capabilities than suction side cleaners. Minuses: pressure cleaners are costly to buy and operate, using more energy due to the added booster pump.
Robotic pool cleaning: Advances in robotic pool cleaners are transforming the pool-cleaning industry. Robotic technology has advanced, bringing the price in reach of almost all pool owners. These units can scrub and vacuum pool floors, walls and the waterline while removing debris as small as two microns in size to help keep your pool cleaner. Robotic units cost only about 5 cents per hour to run, and they provide superior water mixing (up to 85 GPM) - substantially reducing the amount of chemicals needed. Pluses: Easy to use with minimal work on the owner's end. Minuses: There are a lot of choices, so it is important to do your research to find one that suits your aquatic needs best.
Keeping your pool sparkling clean doesn't have to mean long afternoons of work or extra unnecessary chemicals. Now that there are safer and easier cleaning methods, you'll be able to maintain and enjoy your backyard retreat while taking care of the environment.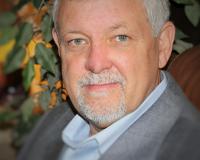 Terry is the Principal Broker at Regional Realty. He is a motivated Realtor specializing with investors and new home buyers located in the following areas; Alexandria, Ft. Thomas, Ft. Mitchell, Indepe....