Millennials Want The AntiSuburb Suburb
Forget what you've read about the millennial generation not buying homes in the suburbs. The latest surveys show they are, and not only that, they are leaving a powerful footprint on the feel of suburbia.
Millennials make up one-third of buyers nationwide, and represent the largest segment of all home buyers, according to research from the National Association of REALTORS®.
"Their buying power is huge," says Jessica Lautz, NAR's managing director of survey research. "They are definitely a force in the market. They are overtaking the baby boomers."
They are moving out of city centers, bypassing the small starter properties in the city in favor of larger homes in the suburbs – just like previous generations before them have, notes Tommy Choi with Weinberg Choi Realty.
In the suburbs, millennials are increasingly opting for very traditional homes too – a single-family, detached home with three bedrooms and two baths, Lautz says. They also are often purchasing older properties – which might be less expensive – and then remodeling these properties to match their style.
When they do move out to the suburbs, they are showing a desire for the "anti-suburb suburb," Alison Bernstein, founder of Suburban Jungle Realty, told MarketPlace.
Bernstein says her clients want to hold onto at least some elements of the urban lifestyle even though they are in suburbia. Builders and cities are taking notice. For example, some communities are repurposing shopping malls and parking lots into green space. They're creating retail hubs. They are also looking for ways to improve walkability and add more convenient access to public transportation.
Also, cities are adding quality schools within shorter distances of residents.
"A great education … an organic market down the street," Bernstein notes. "They really do want to bring the best of urban living to the suburbs."
Start your real estate search now! http://www.TimEnzweiler.com


Featured properties may not be listed by the office/agent presenting this brochure. Information has not been verified, is not guaranteed and is subject to change. The data relating to real estate for sale on this report comes in part from the Internet Data Exchange program of Northern Kentucky MLS.

At Regional Realty, we are pledged to the letter and spirit of U.S. policy for the achievement of equal housing opportunity throughout the Nation. We encourage and support an affirmative advertising and marketing program in which there are no barriers to obtaining housing because of race, color, religion, sex, handicap, familial status, or national origin.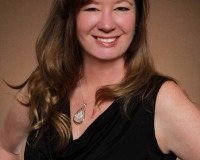 Wendie Neely is licensed in both Kentucky and Ohio. Her background includes several years as a Real Estate Appraiser placing her in a unique position to help Buyers and Sellers understand property val....