The Transition From Owner Occupied To NonOwner Occupied
Post from: http://loansbyhelen.com/
Over the decades, mortgage companies have found that non-owner occupied (i.e., rentals, or second homes) are riskier than owner occupied homes: people need a roof over their heads, but not necessarily that 2nd home in the mountains. So the rate or price will be worse for a non-owner loan.


But what happens when a borrower has an owner-occupied loan and decides to rent it out later – does he or she need an entirely new loan? When you sign loan documents for your primary residence there is a certification of occupancy form whereby you affirm that the property will be your primary residence. It includes language regarding loan fraud, loan may be called due and payable, etc., if you affirm your intention to occupy and do not occupy the property. The key is the "intent to occupy."


But circumstances change, as do housing needs. If you have lived in your home for several years then you have fulfilled the intent to occupy the home and yes, you can move out of your home at a later time and use it as a rental/income property and you do not need to obtain a new non-owner occupied loan.


If you are refinancing your current residence and fully intend to purchase a new home in the near term future then it is strongly advised that your refinance be with a non-owner occupied loan. Some borrowers make the mistake of finding another home when they're in the middle of refinancing the first home as an owner-occupied home! Obviously lenders cannot have two owner occupied loans going simultaneously, or one on top of the other, with the same client-obviously one is an investment property and must be declared as such. The only exception to this would be if it is evident and a case can be made the new home will be a second or vacation home.


To sum things up: must you live in your home for the duration of your owner-occupied mortgage? No. Must you intend and fulfill the intent to live in your home with an owner-occupied mortgage? Yes. But for how long? There is no exact answer to that question, as it may come down to your ability to argue your intent and/or show a change of circumstance, but plan on at least several months.
Start your Northern Kentucky Home Search NOW! http://tim.northernkentuckyhomesearch.com/


Featured properties may not be listed by the office/agent presenting this brochure. Information has not been verified, is not guaranteed and is subject to change. The data relating to real estate for sale on this report comes in part from the Internet Data Exchange program of Northern Kentucky MLS.

At Regional Realty, we are pledged to the letter and spirit of U.S. policy for the achievement of equal housing opportunity throughout the Nation. We encourage and support an affirmative advertising and marketing program in which there are no barriers to obtaining housing because of race, color, religion, sex, handicap, familial status, or national origin.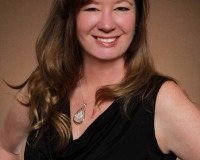 Wendie Neely is licensed in both Kentucky and Ohio. Her background includes several years as a Real Estate Appraiser placing her in a unique position to help Buyers and Sellers understand property val....