What To Do If The PVA Has Your Property Assessment WRONG
Well - It's April 24th. I just got my 2017 Property Assessment letter from John Steele, Pendleton County's Property Valuation Administrator, in today's mail.
My property's Fair Cash Value - at least in the eyes of the PVA - has gone up!
Did you know that any taxpayer disagreeing with an assessment can go to their local PVA Office for a conference with the PVA or a deputy? Yep! There's a few things you need to know first though before you storm the PVA's Office demanding an adjustment!
FIRST -- There are "Allowable Exemptions" which can have a substantial impact on what you pay in property taxes. According to the Kentucky Constitution, there are three allowable exemptions that might apply to an individual taxpayer....
The Homestead Exemption is for homeowners who are 65 years of age or over anytime during the current tax year, who live in their home and claim it as their primary residence. Property owners simply apply for the exemption in the PVA Office.

The Disability Exemption is for homeowners who receive benefits for total disability from a US Government agency or the railroad retirement system, who live in their home and claim it as their primary residence. This exemption is applied for annually in February at the PVA Office.

The Agricultural Use Exemption applies to farms with at least 10 contiguous acres.
Barring being able to utilize one of the "allowable exemptions", if you feel your property has been assessed incorrectly, Kentucky law requires you to see the PVA first. PVA staff will discuss your estimate of value.
If you decide to go to the PVA office, you should be prepared to state the reason for the appeal and your opinion of the Fair Cash Value of your property. There are a few things you can bring to help in determining the Fair Market Value of your property...
The measurements of your home;

An appraisal that has been completed within the last year;

A copy of your latest insurance policy showing the amount you have your property insured for
In addition, you should consider any factors important to your particular property which makes it worth more or less than others around you.
Finally, you should compare your property with recent sale prices of similar properties in your area asking yourself what's the Fair Market Value you could sell your home for in today's market. The Kentucky Constitution defines Fair Cash Value of property as "estimated at the price it would bring at a fair voluntary sale".
I CAN HELP YOU WITH DETERMINING FAIR MARKET VALUE. As a licensed Real Estate Broker here in Kentucky, I have access to sales information and historical market trends. We can review this information together and by analyzing factors that influence value such as location, sales of similar properties, and your home's current condition, amongst other factors, and come up with a fair valuation. This process is what the PVA, and industry specialists, call the Comparable Sales Approach to arrive at a property's Fair Market Value.
The Comparable Sales Approach is accepted throughout Kentucky, so whether your home is in Pendleton County, or any location throughout Northern KY or the Bluegrass Region, the process is the same. I CAN HELP.
There is NO CHARGE for this service but you MUST act quickly since your ability to conference with the PVA is only available Monday, May 1, 2017 through Monday, May 15, 2017. If you don't request a conference during that time period, you cannot challenge your Assessment! So, if you don't think you qualify for one of the "allowable exemptions", and if you feel your property has been assessed incorrectly, you need to act sooner rather than later!!
I have an automated valuation tool on my website that can be a starting point BUT, a word of caution, an AVM CANNOT take into consideration things like your home's condition, so the valuation may be skewed in one direction or the other. DO NOT go to the PVA with information stating your home is worth MORE than the PVA's assessment or you'll be in for a nasty surprise!!
If you would like my professional assistance in formulating a valuation for your home using the COMPARABLE SALES APPROACH call me as soon as possible. Due to the time constraints prescribed by Kentucky law, it's important that you respond quickly. Appointments will be scheduled on a FIRST COME, FIRST SERVED basis. Call me today at
(859) 620-7653
, or, send me an eMail at
Broker@RegionalRealtyHomes.com
CURIOUS ABOUT WHAT IMPROVEMENTS YOU CAN MAKE TO IMPROVE HOME VALUES?



Thinking about making addition and improvements to your current home? Too many times owners spend money they won't get back when they sell. Find out what improvements to make to maximize the value of your home and which ones to avoid that will never get your money back when you sell. This book contains:


Upgrades to Flooring, Walls and Lighting

Cooking Up A New Kitchen

Living Room Upgrades and Renovations

Bathrooms: Renovations And Their ROI

Remodeling, Additions, and ROI




It's FREE for the asking. CLICK HERE to get your copy
To search all properties for sale in the Northern KY MLS download my free app by texting 'terry' to 859-780-5527


Terry Eibeck has been a licensed Real Estate Broker in Kentucky for over 15 years! Terry and Regional Realty specialize in both Residential and Foreclosure Real Estate. We have the tools, time, staff and market experience to provide you with professional results! To see any property listed for sale throughout Northern KY, Lexington-Bluegrass and Greater Louisville MLS give us a call at (859) 620-7653. Visit us on the web at www.RegionalRealtyHomes.com


Featured properties may not be listed by the office/agent presenting this brochure. Information has not been verified, is not guaranteed and is subject to change. The data relating to real estate for sale on this report comes in part from the Internet Data Exchange program of Northern Kentucky MLS.

At Regional Realty, we are pledged to the letter and spirit of U.S. policy for the achievement of equal housing opportunity throughout the Nation. We encourage and support an affirmative advertising and marketing program in which there are no barriers to obtaining housing because of race, color, religion, sex, handicap, familial status, or national origin.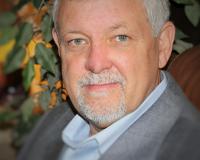 Terry is the Principal Broker at Regional Realty. He is a motivated Realtor specializing with investors and new home buyers located in the following areas; Alexandria, Ft. Thomas, Ft. Mitchell, Indepe....